Hi!
I'm so very excited to announce my first, and hopefully not last, Audible Original! A Vineyard Valentine release in just two days! February 4th and it's exclusive to Audible!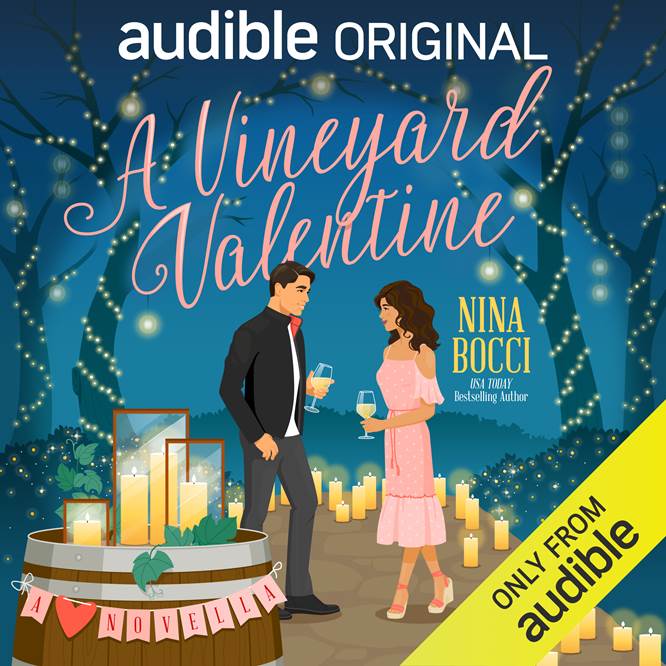 An unforgettable night of romance awaits in this funny, charming novella by USA Today bestselling author Nina Bocci!
The annual Valentine's Day singles soiree is always a big money-maker for Eloisa Giordano's winery. What could be more romantic than looking for love at a quaint family vineyard on the most romantic night of year? Well, just about anything as far as Eloisa is concerned. She's a Valentine's Day Grinch who thinks it's the lamest, most clichéd holiday ever invented.
Fortunately, she'll get to hang out with like-minded folks this year by hosting an Anti-Valentine's Day party on the same night. She'll just need to alternate between events to keep them both running and she'll be raking in the profits. But Eloisa is thrown for a loop when a sexy, self-described hopeless romantic shows up at the singles soiree and keeps her captivated. Will he change her mind about the holiday…and about love?